The Arthouse is a custom map created by Shinra of DRGunZ composed of four rooms (one for each corner) and a long corridor. It is popular for use in Attack and Defend-type games.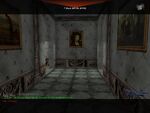 Areas of Interest
Edit
Team Spawns
Edit
World Pickups
Edit
In-Game Footage
Edit
The Arthouse can be seen from 1.23 to 2.05 in this video. Note that Light Map has not been enabled.
Ad blocker interference detected!
Wikia is a free-to-use site that makes money from advertising. We have a modified experience for viewers using ad blockers

Wikia is not accessible if you've made further modifications. Remove the custom ad blocker rule(s) and the page will load as expected.